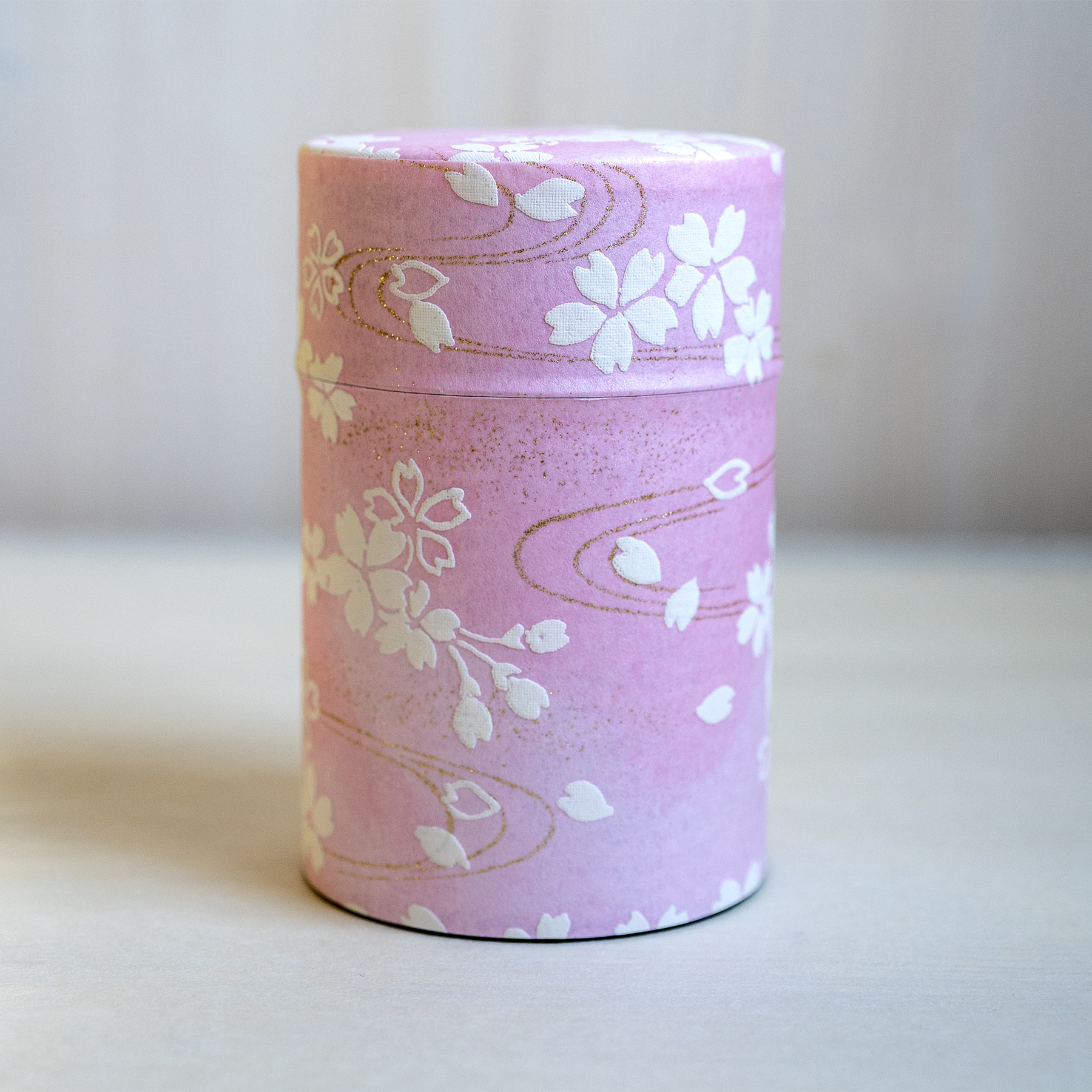 Elegant Sakura themed tin covered with traditional Japanese washi paper. The tin can be used to store matcha powder, presentation at the tea ceremony (or storing candies etc).

Steel tin has airtight plastic lid. Cannot be washed from outside because of washi paper. Use lightly moist cloth to clean the inside.

Size: 6.4 cm x 10.3 cm
Made in Japan.